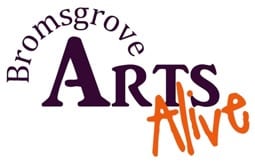 Creative Arts are members of Bromsgrove Arts Alive https://www.bromsgroveartsalive.co.uk/ Promoting, championing and encouraging involvement in the arts, culture and heritage in Bromsgrove and the surrounding area.

Creative Arts are members of BARN Bromsgrove & Redditch Network. BARN is the voice of the voluntary sector, support local communities, and help with networking, information, funding and volunteering. We're the local Council for Voluntary Service and run the Volunteer Centre for Bromsgrove and Redditch.
Creative Arts Team acknowledge the kind support and collaboration with:-
Severn Arts, is a thriving charitable arts company, bringing high quality music and arts to a wide range of people across Worcestershire through innovative partnership working. We lead Worcestershire's Music Education Hub, deliver, support the Local Cultural Education Partnership and are delivering a festivals programme as part of The Arches-Worcester project. Severn Arts is committed to offering new, inclusive arts activities that focus on widening access to the arts for all, with a particular emphasis on children and young people.