Creative Art Showcase
Is a registered charity & 100% volunteer lead organisation.
We would be delighted to hear from you if you would like to donate to us, please call Michelle on 07818 830988 or email us at [email protected]  We would like to set up ongoing win win relationships with local businesses that share our goals of inclusivity and creativity for all members of our community, do get in touch if you have ideas that we can work on together?
Creative Art Showcase charity no 1198055 Registered by the Charity Commission for England and Wales on 24th February 2022.
Donations may also be made directly to our Bank – as follows (direct link will be available soon).
National Westminster Bank
Account name:- Creative Arts Showcase
Sort code 60-04-05 Account number 85278033
In 2022 Creative Arts are supporting the Woodland Trust and the Wildlife Trust who are both concerned with preserving and supporting our wildlife and environment. We hope that you will join us in celebrating our beautiful planet and encourage everyone to get involved and make positive changes for every creatures benefit!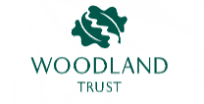 We're Standing Up For Trees
We are the Woodland Trust. As the UK's largest woodland conservation charity, we are fighting for the future of woods and trees. Since 1972, we've planted over 43 million trees and we won't stop there. We want to achieve our vision of a UK rich in native woods and trees for people and wildlife but we can't do it alone.
Why are trees so important?
Trees are essential to people, wildlife and the environment. They clean the air we breathe, cool our cities, purify our water, provide homes for wildlife and provide a natural solution against climate change. Yet the damage done to them has now reached catastrophic levels, and our plant and animal species are declining at an alarming rate.
Why trees need us
Just 13% of the UK is covered with trees. That's low compared to the average European country that has 37%.
Since the 1930s, more than half the UK's ancient woodland has been damaged or destroyed. Today, it covers just 2% of the UK. And we stand to lose even more as airports, roads and railways expand, houses are built and diseases attack.
The effects are devastating: 55% of our animal and plant species have declined in the past 50 years. Many are now endangered; some face extinction.
The best time to plant a tree was a generation ago. The second best time is now.
You can make a difference
To find out more about our work, the woods in our care and how you can support us, visit  www.woodlandtrust.org.uk
To Donate to the Woodland Trust click here
The Woodland Trust logo is a registered trademark. The Woodland Trust is a charity registered in England and Wales number 294344 and in Scotland number SC038885. A non-profit-making company limited by guarantee.
Registered in England number 1982873.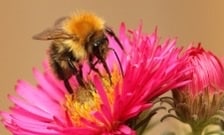 Wildlife Trusts are federal Independent charities with a common goal our nearest Trust is:-
The Wildlife Trusts
More than half of the UK's species are in decline. Here is an overview of the main direct causes of significant trends affecting wildlife and habitats in the UK.  The indirect drivers behind these trends, such as changes in demography, consumption, social attitudes and technology, are not covered here.
American historian and writer, Lewis Munford, commented that 'trend is not destiny', but nevertheless, long-term trends for wildlife that are being driven by deep-seated economic and social forces are very slow to change and likely to continue long into the future unless very significant effort is made to change them. Many of these direct causes of a changing natural world will have to change significantly if our wildlife is to recover and if people are to develop a stronger personal connection with the natural world.
In 2021 Creatives Arts Supported the following Charities
NSPCC, West Midlands
M. 07917 217 112, T. 0121 227 7551, E:[email protected]
NSPCC Local Fundraising Office. 3rd Floor CIBA Building, 146 Hagley Road, Edgbaston, Birmingham. B16 9NP
Registered charity England and Wales 216401 and Scotland SC037717
Dodford Children's Farm
Warbage Lane, Dodford, Bromsgrove, WORCS. B61 9BE
Registered Charity No 253596